THIS IS THE LAW:
From Transport Canada's Boating Safety Web Site:  Various sizes and types of boats require different safety equipment. The following safety equipment is generally required on all types of boats and watercraft:

Approved Personal Flotation Devices (PFDs) and/or Lifejackets for each person on board, Buoyant Heaving Line, Bailing Device or manual Bilge Pump, Sound Signaling Device (Whistle or Horn).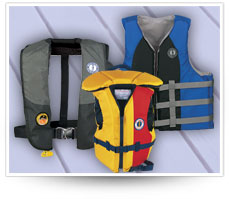 All PPC Members are required to WEAR their PFD during club paddles. 
In addition to the safety equipment listed above, we highly recommend that you carry the following items – enough for everyone on board:
Marine First Aid Kit
Drinking water
Sun-screen and bug spray
Hat
Sunglasses
Dry clothing (in a dry bag)
Snacks
Knife
Towel
You should never boat alone, and always be sure to let someone know your location, route and expected time of return.
Every year hundreds of people die as a result of boating-related activities. Almost 65% of these deaths involve the use of alcohol. There is no safe way to mix alcohol or drugs with boating.                                Boat Smart… Boat Sober!
* * * * * * * * * * * * * * * * * * * * * * * * * * * * * * * * * * * * * * * * *
SAFETY VIDEOS
Flipped Kayak Rescue:
Capsized Canoe Rescue: